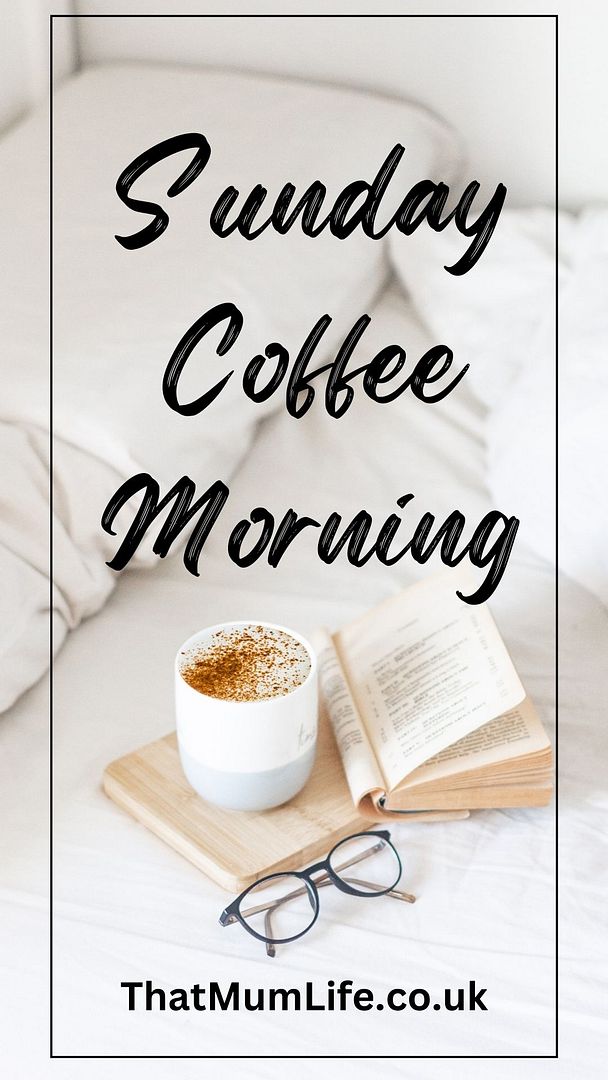 Good Morning!
I'm so happy to finally be launching this site. I had hoped it would've been at the start of the year, but not a whole lot has gone to plan this year. I'm also super excited to bring the Coffee Chat posts to a new home. These little Sunday chats are something I've done on all the blogs I've run over the past 15 years. They're a great chance for personal updates, sharing achievements or lessons learned and letting you all in on future projects.
This Week Has Been A Busy One
We currently live in Local Authority Housing and are awaiting a move to somewhere bigger. They've changed the way they allocate properties to a choice-based letting system and Monday was the last day of dealing directly with a housing officer. The only thing preventing our application from going forward was a previously overlooked fee from my Partner's prior tenancy. We had the money available on Monday, but could we find a way to give it to them? So I ended up going in person the next day to get it sorted.
The first half of Tuesday was dedicated to a hospital appointment. My bump measured small, but during my measuring scan the baby measured 2 weeks ahead. On the scale, it's an average-sized baby but for me, it's quite big. They wanted to rule out gestational diabetes which meant a fasting blood test and 2hrs at the hospital. But it did mean some peace to get writing done (always look for the positives).
Afternoon, I had my lunch stolen off of me by a seagull (they've developed stealth mode), paid the fee and got myself online to look at the available properties. We were instantly rejected for 2 properties close by because they have one more room than we were eligible for. So we have to move out of the area and change the kids' school. But we are the second choice for the properties we are eligible for, so fingers crossed we get approved for one.
Wednesday was an eye-opener. Luna, my eldest, woke up ill with a bad cough, high temp and headache. I decided to keep her home to rest but while talking about how she felt she opened up about some goings on at school. She told that some of the boys in her class were picking on her, hurting her and pushing her out. That on occasion she's had to hide in the toilet to avoid them. I contacted the school but they have no knowledge of these incidents happening and advised my daughter to tell an adult as soon as these things happen.
On Thursday I got my results; blood glucose was normal. Apparently, I'm just growing a big Bubba. But I was sad to find out Luna had been hurt by one of those boys again. The boy stamped on her hip. When I spoke to her about it, it sound like the teacher dismissed the whole situation.
And to round off the week, I had an incident with the next-door neighbour. I don't know how much of it I can talk bout as the Police are now involved and trying to make contact with her, but it was a very unhinged experience that I hope not to be subjected to again.
On The Side Lines
But all that aside, I have been beavering away in the background working on lots of pieces coming up this week. Including how to begin recovering from a rough patch, a selection of useful Parenting resources and a look at where my own journey to Gentle Parenting began.
I'm also working on the first draft of a book about simplifying the overwhelming aspects of Mum Life. I'm very excited about this project as I know how much of a struggle it is for many mums to balance the everyday running of a home, and the demands of a family and still make time for themselves. I hope this book will be able to offer hope to many. It will be low cost, but also available in Kindle Unlimited and free to access for KU Subscribers.
I hope you all have a lovely week ahead.